Board of Directors
Nancy A. Happ, President and Manager
Nancy is the Executive Director and supervises and oversees all departments. Nancy is the supervising director for Art in Focus, a special needs therapeutic art class held at the clinic on Saturday mornings. Art in Focus students enjoy working with new and exciting hands on activities and personal projects with the assistance of several volunteers from the surrounding area, a certified therapist, Nancy has worked previously, as an Art Teacher with both regular education students and with special needs children. She received her BA teaching degree from the University of Wisconsin in Art Education (1980), and a BS degree in Occupational Therapy (1988) from Mount Mary College, Milwaukee WI. She is a certified Interactive Metronome and Therapeutic Listening Provider.
Rick Happ, Vice President
Rick is the vice president and business manager of Focus Therapy Services, Inc. Rick is also the president and owner of Pamlico Computers of Pamlico County, North Carolina.
Tandy Hale, Secretary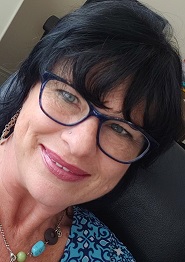 Tandy has worked extensively with the military and their families for seven years, creating and implementing developmentally appropriate curriculum and recreational activities for a year round youth program as well as providing care for youth to support military missions. She is a certified K-12 Art teacher licensed in the state of Missouri. Tandy received her Bachelors of Education degree with an international studies minor from the University of Central Missouri in Warrensburg, Missouri. She is currently in a graduate program working on a master's degree in art therapy and counseling at St. Mary of the Woods College, Terre Haute, Indiana. Tandy moved to New Bern, North Carolina in 2011 with her husband and daughters from a rural suburb of Kansas City. Tandy has volunteered at Focus Therapy Services, Inc., since 2011. Prior to working in education, Tandy operated as a quality control manager and graphics designer for a newspaper in Joplin Missouri while obtaining undergraduate credits from Missouri Southern State University. Tandy has also studied abroad in seven countries, and worked as a teacher's assistant at Blackpool High School, in Blackpool, England.
Patricia K. Lewis, Director
Patricia has a lengthy history involving working with special needs children. From 1979 to 1996, she worked for the Board of Cooperative Education Services in New York. From 1999 to 2000, she was a teachers assistant for a child diagnosed with Aspergers Syndrome at the Arapahoe Charter School in Arapahoe, NC. From 2000 to 2004, Patricia worked with preschool aged challenged children at the Craven Cherry Point Child Development Center in Havelock, NC. Patricia has worked as a volunteer for the Art to Heart therapeutic art classes at the Clinic for Special Children and continues to work as a volunteer for the Art in Focus therapeutic art classes at Focus Therapy Services, Inc. She and her husband are enjoying retirement at their Oriental home.
Donna Alderson, Director
Donna is originally from Pittsburgh, PA and moved from Voorhees, New Jersey to New Bern, North Carolina in 2003. She graduated from the University of Pittsburgh with a Bachelor of Science degree in Education. She retired from GlaxoSmithKline Pharmaceuticals as a Certified Senior Human Resources Professional. Her entire professional career spanned a total of 40 years. Donna is a member of Temple Church in New Bern, NC and serves in the Prayer Ministry; Pastor's Prayer Partners; First Impressions Ministry; Small Group Leader and Coach; and is a staunch supporter of Temple Church's Africa Missions in Tanzania.
Jeff Aydelette, Director
Jeff Aydelette is a native of North Carolina and graduated from East Carolina University with a degree in economics. For most of his career, he has owned and operated successful small businesses. In 2009, he started the County Compass, a free weekly newspaper distributed in five eastern N.C. counties. Jeff and his wife, Flora Moorman, are active members of the community. For the past 10 years they have produced the popular Oriental Dragon Boat Race & Festival, which serves as a fundraiser for a variety of local nonprofit entities.